How is the author behind the 'To All the Boys I've Loved Before' trilogy involved in 'XO, Kitty?' Why did she want to give Kitty the spotlight?
The Netflix original series XO, Kitty, a spin-off existing in the same universe as the To All the Boys I've Loved Before trilogy, follows Lara Jean's younger sister, Katherine Song Covey (affectionately nicknamed Kitty). 
While Kitty (Anna Cathcart) grew accustomed to playing matchmaker in the original franchise, helping to seal romantic partners for her sister and father alike, she's got her own romantic life to focus on in this 10-episode show.  The series starts off four years after we saw Kitty in the final To All the Boys I've Loved Before installment, To All the Boys: Always and Forever.
The original franchise is based on the novel series of the same name by Jenny Han; however, did Han pen a book about Kitty exclusively? What is the inspiration behind this adorable teen romance tale? 
Jenny Han is one of two showrunners behind 'XO, Kitty' 
Unfortunately, if you were hoping to dive into a novel about Kitty, one doesn't exist. However, Han was deeply involved in the new series, and the author's flair for serendipity, relatable awkwardness, and adorable romantic gestures shines through in the new show.
Han is one of the two showrunners behind the series. She worked alongside Sascha Rothchild (the producer behind the likes of Glow, The Carrie Diaries, The Bold Type, and Huge in France) to bring Kitty's story to life.
Han was also one of the primary writers, bringing pen to paper for every episode. Writing credit also belongs to Jessica O'Toole, Alanna Bennett, Chris Martin, Hannah Stranbridge, and Siobhan Vivian, all of whom worked on one to two episodes each.
When speaking about giving Kitty a chance to shine as an independent character, Han told Tudum: 
"For us, it was about giving Kitty the chance to really explore her inner self and to offer that peek into what she's thinking. To All the Boys is centered around Lara Jean, and we're really in her head. Kitty is obviously a side character to that story. So we don't know what she's thinking…"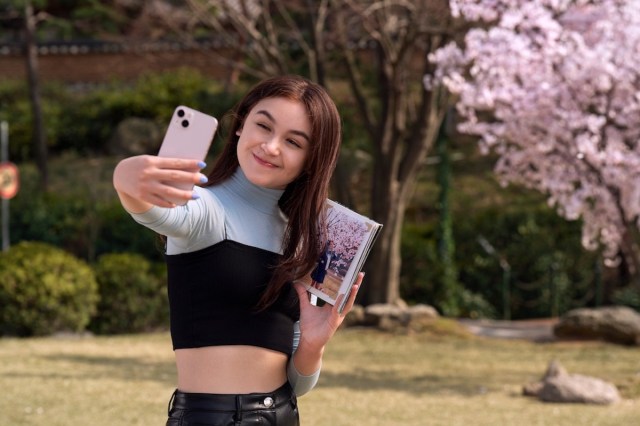 Han went on to explain that while Lara Jean's character tends to be "in her head," overthinking every possible step she could take, Kitty lets her emotions shine through. She's not afraid to speak out, often without considering the consequences:
"Kitty definitely wears her emotions and her thoughts on her sleeve, and she says whatever she thinks…That was the most fun part of exploring this character: She's not so in her head. She will say the first thing that comes to mind. Kitty is definitely a living-out-loud kind of a character."
What is 'XO, Kitty' about?
XO, Kitty mostly takes place in Seoul, Korea, as Kitty applies to KISS — The Korean International School of Seoul — and gets accepted right before classes are scheduled to start. Her overseas boyfriend attends this school, and so did her late mother when she was a junior in high school. 
Attending this elite institution gives Kitty a chance to be with her boyfriend and connect with her mother's memory in an endearing way. However, nothing goes to plan (obviously).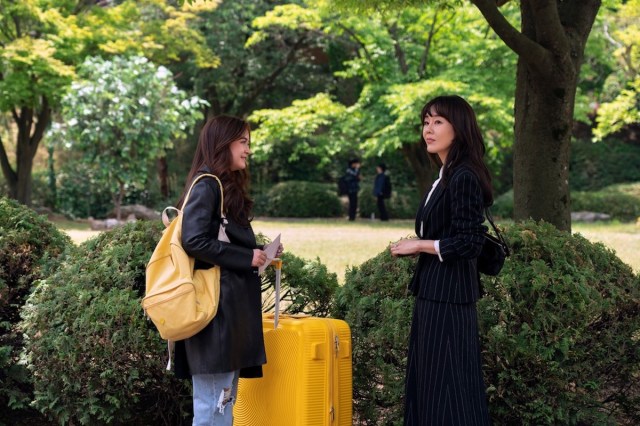 When Kitty arrives on campus to surprise her boyfriend, she discovers that he's been dating someone else. However, not everything is what it seems as shenanigans ensue. We've got poor communication taking center stage, as well as manipulative people in positions of power, parental intervention, friends and frenemies (who can we trust?), romantic angst, bubbling teenage attraction, and much, much more. It's an easy-to-watch series that one can binge in a night or two. So, grab the popcorn and fall in love with Kitty's love story.